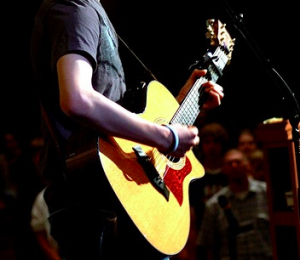 There are all kinds of worship leadership styles. This series has nothing to do with style. The following levels can be employed by a musical worship leader in any style. You can advance through these levels if your music sounds classical or country; it matters not if your main instrument is electric guitar or electric organ. You may lead with your voice or lead with the keys or lead with a banjo. I've even seen one guy get to level 7 from a rock and roll drum kit and another one get there from the sound booth.
While age might help you advance over time, age is not the determining factor in getting better at leading worship. I saw a lady who didn't get to level 7 till age 61 and another guy get to level 7 at age 21, and I've seen hundreds of old people never get there. It does not "happen with time." I've seen incredibly gifted musicians not make it past level 1, and relatively incompetent ones make it to level 7.
So, what is level 7? Well, first you have to start at level 1.
First, a few caveats:
A) A level 7 musicial worship leader also does all the other levels. You don't toss out level 3 activity when you get to level 7. Level 7 leaders have mastered the prior 6 levels.
B) Not all those in a worship band or choir—not all those on stage—need to advance through the levels. This is just for "Musical Worship Leaders"—these are the ones who are not just worshippers, but are in a role designed to guide a congregation to worship.
Here's the first installment:
The Worshipper (LEVEL 1 Musical Worship Leader)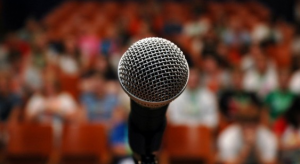 The level 1 musical worship leader gets involved in worship. They use their musical ability to worship God, and they do it in a way that they acknowledge there is something bigger than themselves happening. The Worshipper leads worship by merely worshipping by being up front—by playing the chords of a guitar, or the chords of piano, or the vocal chords, and thus by participating in the melodies and harmonies they lead, all while focusing on Christ. We follow them as they follow Christ. They lead by example. In this case the songs themselves are really leading, and The Worshipper is only a fraction of a second ahead of the congregation, ensuring the notes fall where they must to keep everyone going. The Worshipper is a congregating who happens to be up front, helping others worship better by playing, and if a Musical Worship Leader doesn't have this one down they aren't really even a Worship Leader.
I'm at Level 1, and have never really progressed to Level 2. The Worshipper may not sound that exciting to you, but we need these kinds of leaders in every church. I've been in a few church that didn't even have a Level 1 leader in musical worship, and I've recruited a few Level 1 musical worship leaders that have been a life saver for me in my church planting days.
Come back next Monday for LEVEL 2: The Creator
LEVEl 2 is now live: click here
~~~~~~~~~~~~~~
Links to all 7 Levels of Musical Worship Leadership:
Click here for ways to stay in touch with DavidDrury.com so you don't miss the next installment of The 7 Levels of Musical Worship Leading