Hello, Groundswellians.
If you don't know what that means, Groundswell was a Facebook forum created in 2011 which ran through June 2012, a key General Conference in the Wesleyan Church.
Here's my own story related to it:
I was asked to join the Admins of Groundswell from the very beginning. I liked the idea a lot. I ended up engaging there more than I planned–as it became apparent that the 2012 General Conference was going to be a very strategic one for our denomination. I wanted to see people talking about what was up and to not only be informed but to inform the debate, even if they weren't delegates.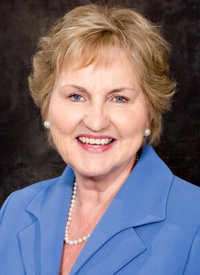 Dr. Jo Anne Lyon was elected sole General Superintendent at that conference. She then appointed me as her Chief of Staff. Because of this, while I was still at General Conference on June 6th, I resigned as one of the Admins of Groundswell and removed my name from the admin list, notifying the other Admins of my decision, which they supported. Though I loved the Groundswell group, I believed that it would be best for the control of the group to not be unduly influenced by someone from the new Cabinet at HQ (namely: me). I didn't want it to appear that I was controlling this from the "inside."
A few related thoughts:
1) The Groundswell group has had an significant influence this year, and I have valued such conversation deeply. Many others told me at GenCon12, coming from all ages and stages of life, from all over North America (we had a lot of lurkers on Groundswell) that they were on the page all the time. The Admins have since decided to migrate their energy elsewhere, opening up a new website later this summer, and I agree with that decision–no doubt it will be hard to keep it up without a more efficient system and ways to focus the conversation. I hope that new site becomes a more permanent and well-organized way for us to interact.
2) At the same time, however, I would like to solicit your advice, Groundswellians, and others who care about this. How would you advise me on helping The Wesleyan Church create forums for engagement from all kinds of people? I will not be supervising official social media avenues, like the Wesleyan Pastors page, which will all aptly be under the supervision of Wayne MacBeth, as the new Executive Director of the Communications and Administration Division. However, I now work directly with Wayne, and I'd be keenly interested in your "general thoughts" on how the denomination and its leaders can most appropriately and authentically use new technologies and media habits to connect and collaborate with Wesleyans from all over. We are in the mood to innovate in Indy… so put your thinking caps on, friends, and I will use your input to inform our future efforts.
So, what's your take? How could and should the Wesleyan Church be fostering better engagement online and offline? Reply below. I may ask some follow up questions to have you clarify your advice–but let's get talking.