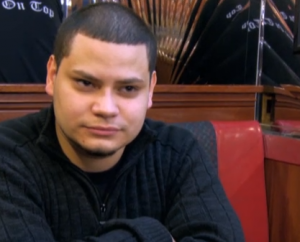 MTV created a special "Being Dad" show as a part of their successful "Teen Mom" series. I have not seen this series but I did see an excerpt of the special for a few minutes. It basically involved a teen mother trying to talk the father of her child into marrying her. It wasn't going well. He wasn't ready. He didn't like the finality of marriage. He said, "You just never know how things will change." She felt that she didn't feel valued… that she wasn't "worth" his commitment. They started to argue and she started to cry so she left the table at the restaurant.
All this time the little boy child of this teen couple was at the table, and he asked, "What's wrong now?" The Daddy said, "She's just sad and angry." What the kid said next broke my heart, the little boy said, "You need to protect her."
That little boy needed his father, not just for himself, but for his mother. He needed him to protect her. But he wasn't ready. This is where we are today in what "Being Dad" means on MTV.
What does Being Dad mean to you?
Well, I care about this subject so much that I wrote a book about it. It's called "Being Dad" (I picked the title long before the MTV show, by the way.) You might enjoy an interview I just did with Lynne Ford of WBCL. Click this button for the audio of that show in it's entirety, provided by the radio station: