The next time someone confuses correlation vs. causation send them this link. If they don't get it (and instead somehow think this graph proves that organic food causes autism) then you know they are a lost cause anyway.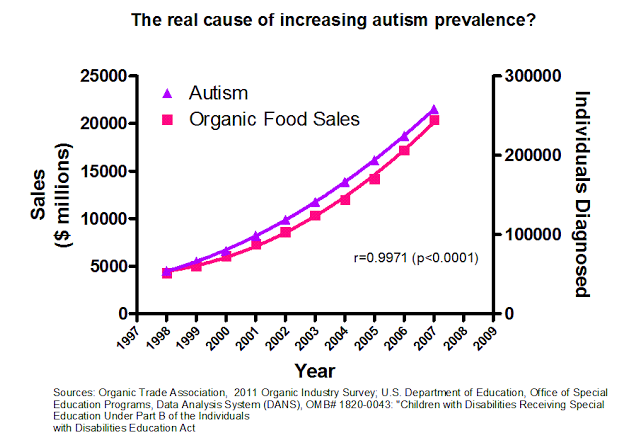 cau·sa·tion
Noun
The action of causing something.
The relationship between cause and effect; causality.
Synonyms
cor·re·la·tion
Noun
A mutual relationship or connection between two or more things.
Interdependence of variable quantities.
Synonyms
co·in·ci·dence
/kōˈinsədəns/
Noun
A remarkable concurrence of events or circumstances without apparent causal connection.
Correspondence in nature or in time of occurrence.
Synonyms
concurrence – accident – chance
MORE: