I am often asked what version of the Bible I use. The answer is complicated. For one, I just can't pick only one. There are so many amazing translations. Some literal ones I use for deeper Bible study. Other dynamic equivalence ones I use for reading faster and enjoying it. I like some paraphrases as I seek to apply the Word to my life. Still other archaic language ones I enjoy for the poetic books, as they seem more Shakespearean to me and roll off the tongue in a lofty way that seems fitting for the Psalms, for instance. So, I have trouble picking.
Just for fun and in celebration of all the different versions of the Bible, here's one that no committee has vetted and one that might offend (and perhaps tickle) everyone. I present to you my very own "Yoda Version" of the Bible.
Feel free to translate your own and share it with me on social media with the hasthag "#YodaVersion"
Click on any of the below to tweet or share them yourself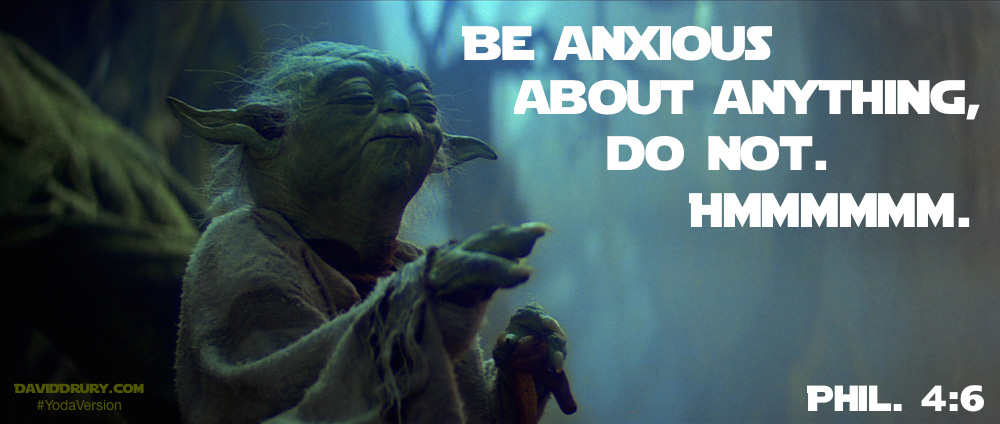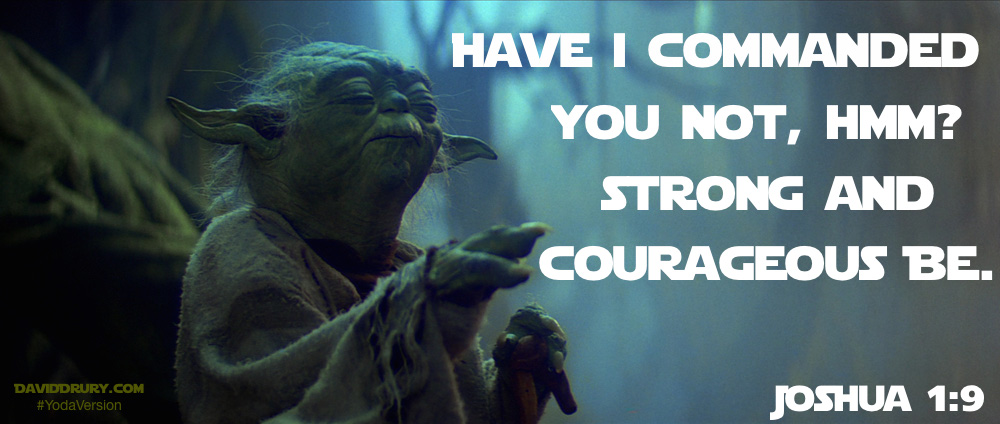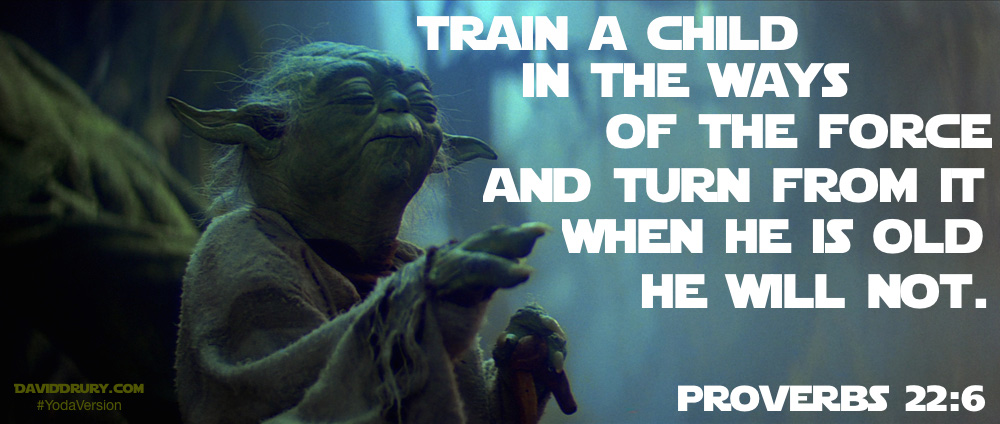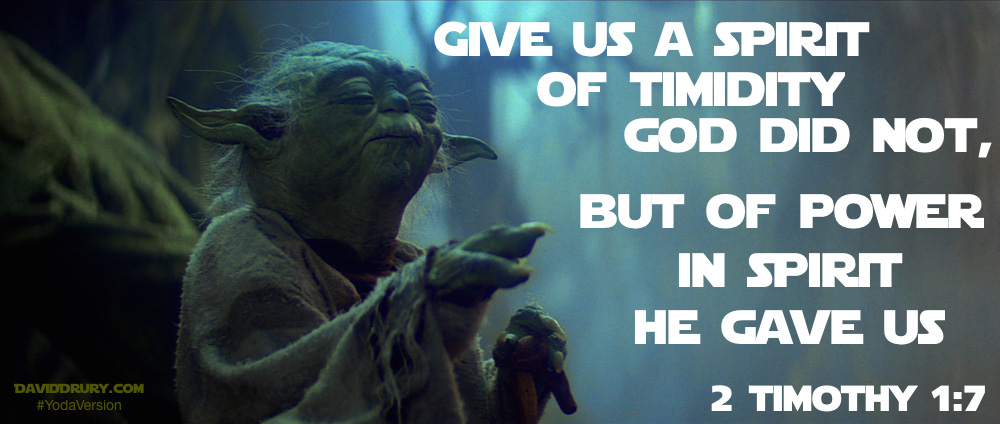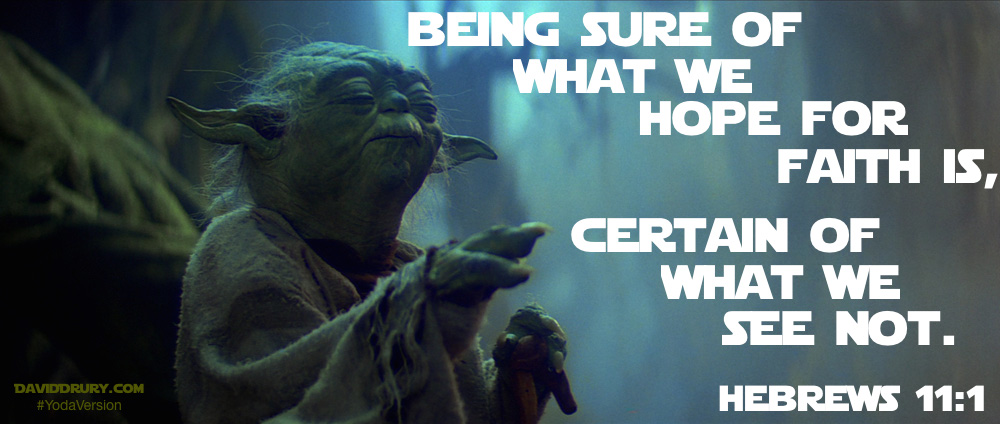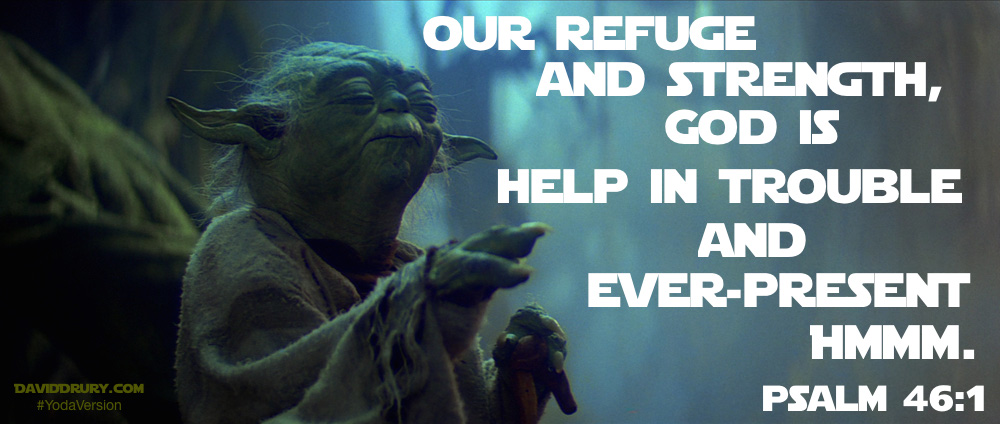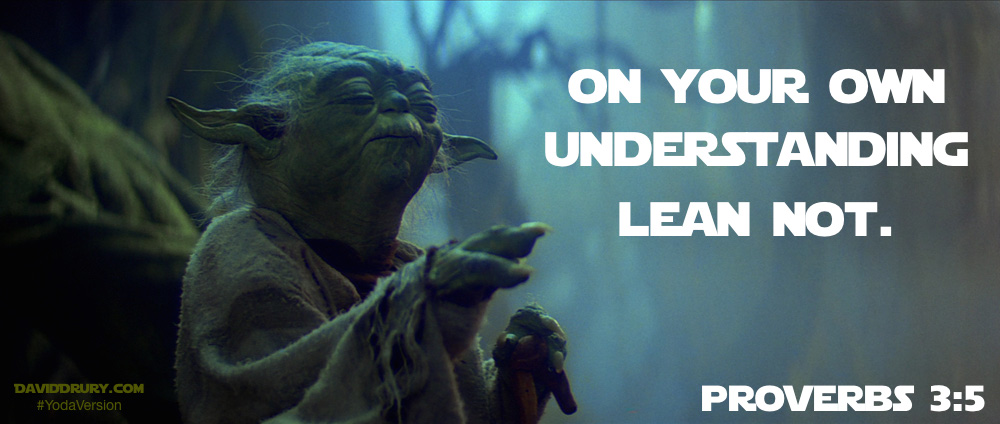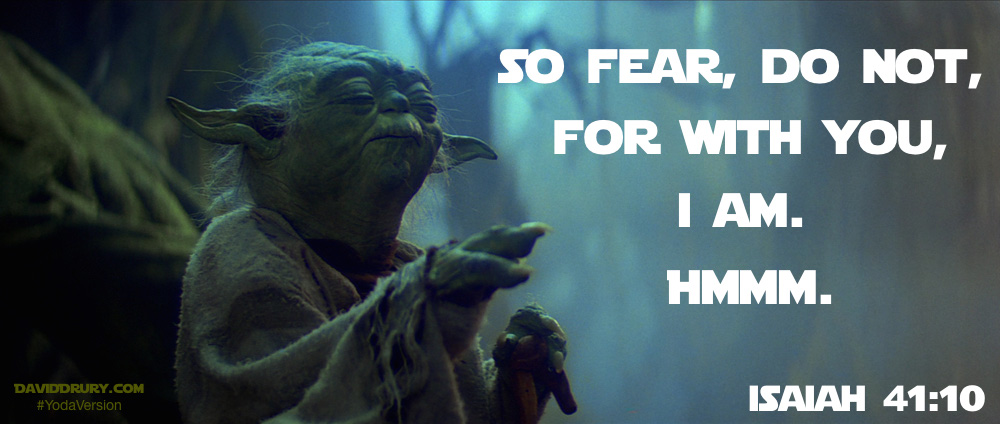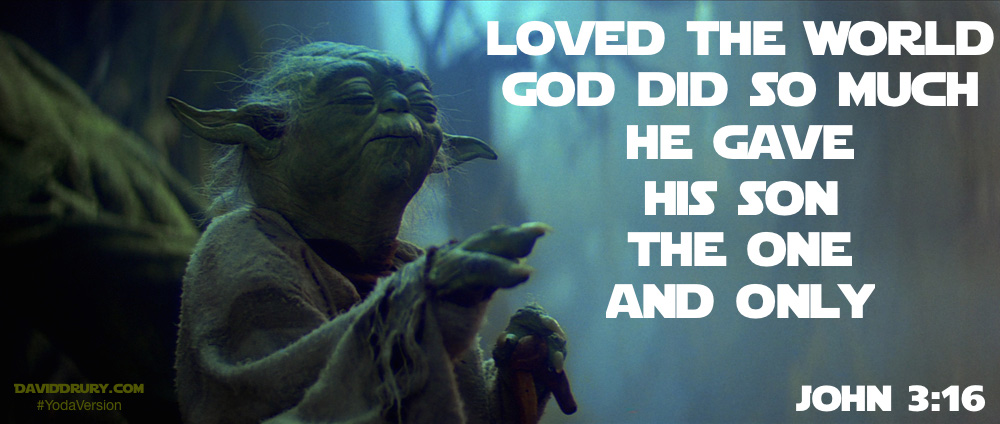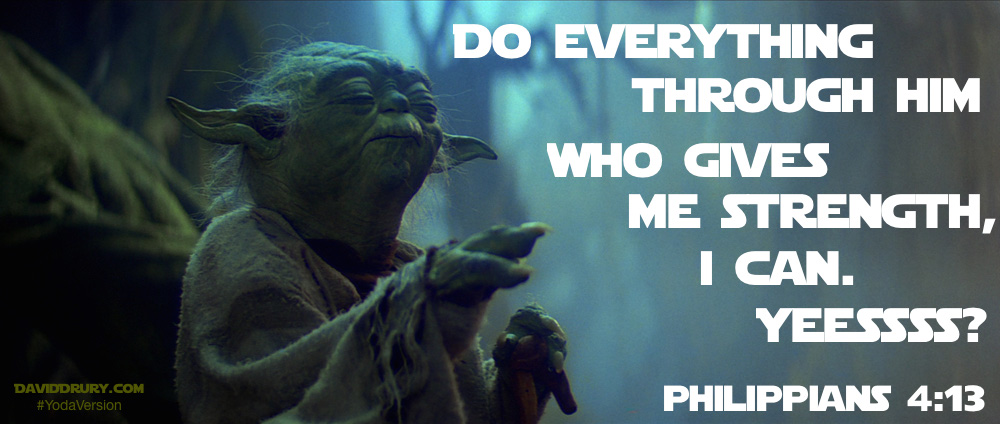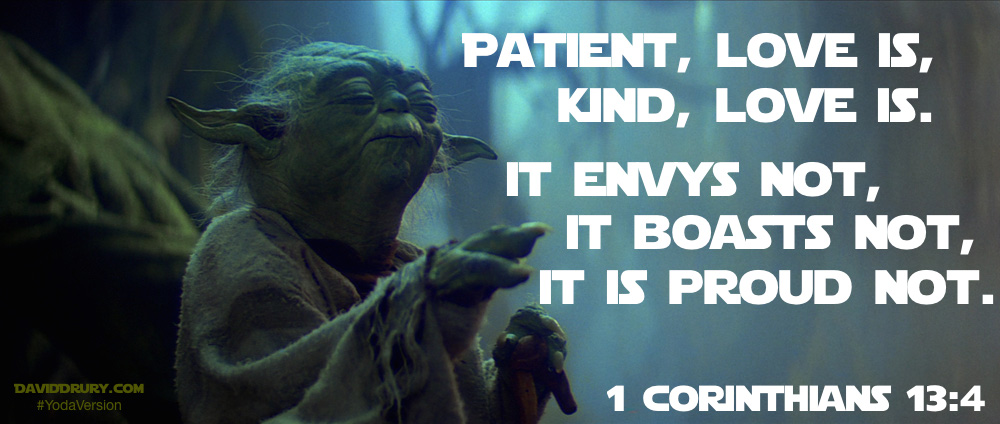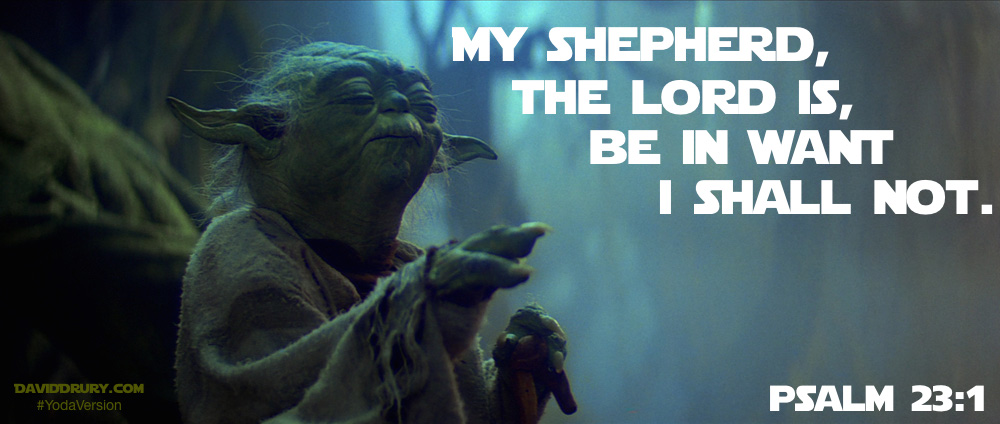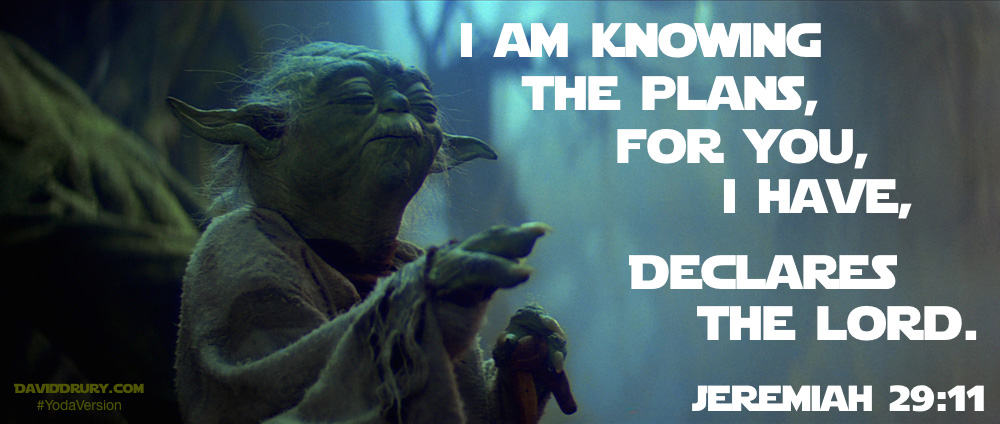 I no longer open comments on my articles. Interact about this with me on Twitter or Facebook or share yourself below.