A lot of information comes at us each and every day on the internet, social media, or by carrier pigeon and smoke signal, depending on your Wifi speed.
It can be overwhelming, and sometimes you just slouch onto the couch and ignore it all by grabbing the remote. The problem is you miss some gold mines of information, excellent writing, hilarious perspective, and just plain phenomenal awesomeness. "DruReadable" is my way to point you toward the best stuff on the Internet. All of the below stuff is worth it if you missed it. Very, very readable…
BOOKSHELFABLE:
25 Books Every Pastor Should Have In Their Shelf by Andrew Dragos – A great list of books that each minister should have from Seedbed. I couldn't agree more with # 5, 10, 11, 13, 14, 16, 18, & 24 in this list. I went ahead and made further recommendation comments in, ya know, the comments.
BIBLICAL:
Here is "A biblical call to Manateehood" by @TylerHuckabee.
"The Bible clearly teaches manatees are to protect, nurture and lead all creation. This is not because manatees are inherently better than the rest of creation. Well, maybe a little."
Win!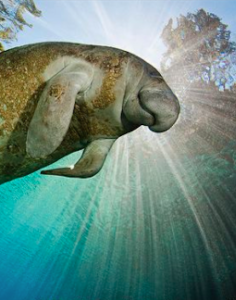 FACTCHECKABLE:
JuicyEcumenism.com tells us that rumors of the church's demise are greatly exaggerated with some help from Jeff Walton. They help debunk some of the myth with stats from my own home sweet denominational home, The Wesleyan Church. 
Ed Stetzer (From Lifeway), James Bradford (from the Assemblies of God) and I talked about this myth and a few others over at ChristianityToday.com
HYSTERICAL:
And here are the "EARLY WARNING SIGNS OF ADULT ONSET CALVINISM" from @stephenaltrogge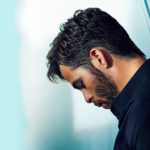 TWEETABLE:
CLICKBAITABLE:
Ever wonder if Bible Stories had click-bait titles? Wonder no more, thanks to Randy Hardman and Seedbed. What's your favorite? I'm partial to #2, and you'll never guess where you'll find "613 simple tips to keep your deity happy!"
THROWBACKABLE:
Here's an old one but a good one. Ed Stetzer interivewed Kevin Myers who is the Senior Pastor of 12Stone Church in Gwinnett County, Georgia, which he planted in 1987 and is now grown to four campuses, serving 15,000 a weekend (Full disclosure: 12Stone is a Wesleyan Church)
Kevin published his first book in February 2014, "Home Run: Learn God's Game Plan for Life and Leadership," co-authored with John C. Maxwell and talked with Ed about the principles in this video. It's a long one, but worth watching I think. Somehow I never saw this till this week.
MENTIONABLE: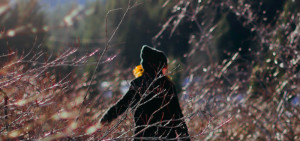 Here is "The Greatest Temptation of a Leader" over at Lifeway.com/ChurchLeaders… (Hint: it's not what you think.)
That's all for now, folks. I hope you enjoyed this DruReadable update and it saved you the time of finding good stuff on your own.
-Dave on October 11, 2015

I no longer open comments on my articles. Interact about this with me on Twitter, Facebook, and Pinterest or share this article yourself below.