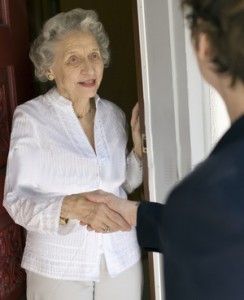 I just sent this email to the administrative assistant of the pastor at the church I attend. What kind of reply would you give to this, Pastors?
———-
I would like to request a meeting with my Pastor.
This meeting will be 100% encouraging and fun for my pastor and I will offer no criticism or rebuke or even suggestions. I will crack jokes and tell stories and then talk about how God is moving in my life and remind my pastor how much God and I both love the work the pastor is doing.
I will bring up some people in the community and in my circles of influence that I am trying to bring the Kingdom life to bear upon and I will remind my pastor of some truths from past messages that have impacted me that the pastor may have even forgotten.
I will buy the meal, if a mealtime is available, if not I'll buy the coffee, and I might even bring a fun gift that will not be another book to read by a pastor of a larger church than ours that might feel like homework for later.
I will share how inspiring the musical worship has been to me lately, how the growing ethnic diversity, outreach, and missional work of the church is so critical to our health and my spiritual growth, and how my teenager and children in the next gen ministries think the staff are amazing and doing work better than he even knows about.
After all this I will ask if there are any projects the church is engaged in that i don't know about that I might contribute to financially beyond my regular tithe, which I plan to increase this coming fiscal year by a certain percentage as God's generosity has been growing in me of late. I will also ask if there is a place I might give my time to that would meet the strategic needs of the church right now, as I feel I have given more money than time to the work of the church in recent years.
Before we close our time I'll ask how I might pray for my pastor with the burdens of this congregation and community on those shoulders, and then I'll follow up by praying for my pastor regularly afterwards.
Would my pastor be available for a meeting like this with me at his next convenience?
—–
PS: If you're wondering why I wrote this, I just thought of the typical reasons people ask to have a meeting with their pastor, and then I wrote the exact opposite. I don't think my pastor's assistant will get my email till Monday morning, but I'll let you know when I hear back.
So, Pastors, how would you respond to a request like this if it came into your email inbox on a Monday morning after a Sunday full of responsibilities?