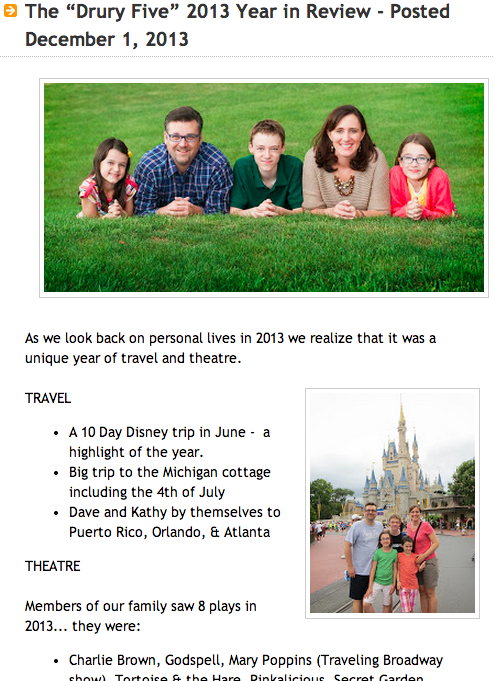 My family has a blog that we update just once a year with our Christmas Letter… it's one blog that you can DEFINITELY keep up with!
Head over there by clicking this link to see pics and updates of my family in the last year.
Thanks, my friendly readers, for another great year at DavidDrury.com. I hear from so very many of you that you are reading and learning along with me as I write about things I'm learning, while hoping to treat them with the "heart and humor" I attempt to type with.
We writers and authors do our work for our readers… so as one who writes there would be no point if people didn't read… so THANK YOU for helping me do what I love.
If you want to stay in touch with me better in 2014 click here for many options (and a bit of healthy sarcasm for fun).
-Dave