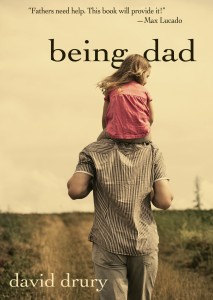 My new book comes out on October 15th.
A copy of the book will be given away every day from October 1 to October 14th! Enter below (you can even enter many times) to win a free copy.
Go to BeingDadBook.com to learn more about this new work. I'm really glad to see this book come out, as it has been a labor of love for more than a decade!
I'm really excited to share the amazing endorsements of the book from people like Max Lucado, Len Sweet, Dan Reiland, & Steve Moore. Click this to read those: Being Dad Endorsements Only.
If you'd like to read a bit of the book to see what it's like, click here: Being Dad First Chapters.