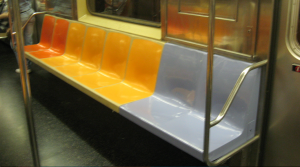 I am praying today specifically for the pastors and Churches located in Sacramento, Seattle, Tampa, & Portland…

Less than a third of the population of each of these metro areas will even say in a poll that they are Christians. The number that are actually practicing disciples of Jesus Christ is much lower of course.

"May God strengthen and give great to the congregations in these urban areas… and give great joy in their kingdom work, being the hands and feet of the Gospel, so that they might transform lives, churches, and communities through the hope and holiness of Jesus Christ."

Did you know that 83% of those living in North America live in metropolitan areas and there are 200 million North Americans that remain unreached with the gospel. For we Wesleyans, it is important to note that in the top 10 largest cities of US and Canada we now have 33 churches total.

Let's continue #SharingNotShaming the gospel!

[vimeo link="http://vimeo.com/61615053″ width="590″ height="332″]

What motivates you to pray for our big cities?