Do you like subway maps but also the arcane complexity of Subway maps. If you do, you must check this out…
The Greatest Movies of All Time Subway Map (just click it to see it full screen):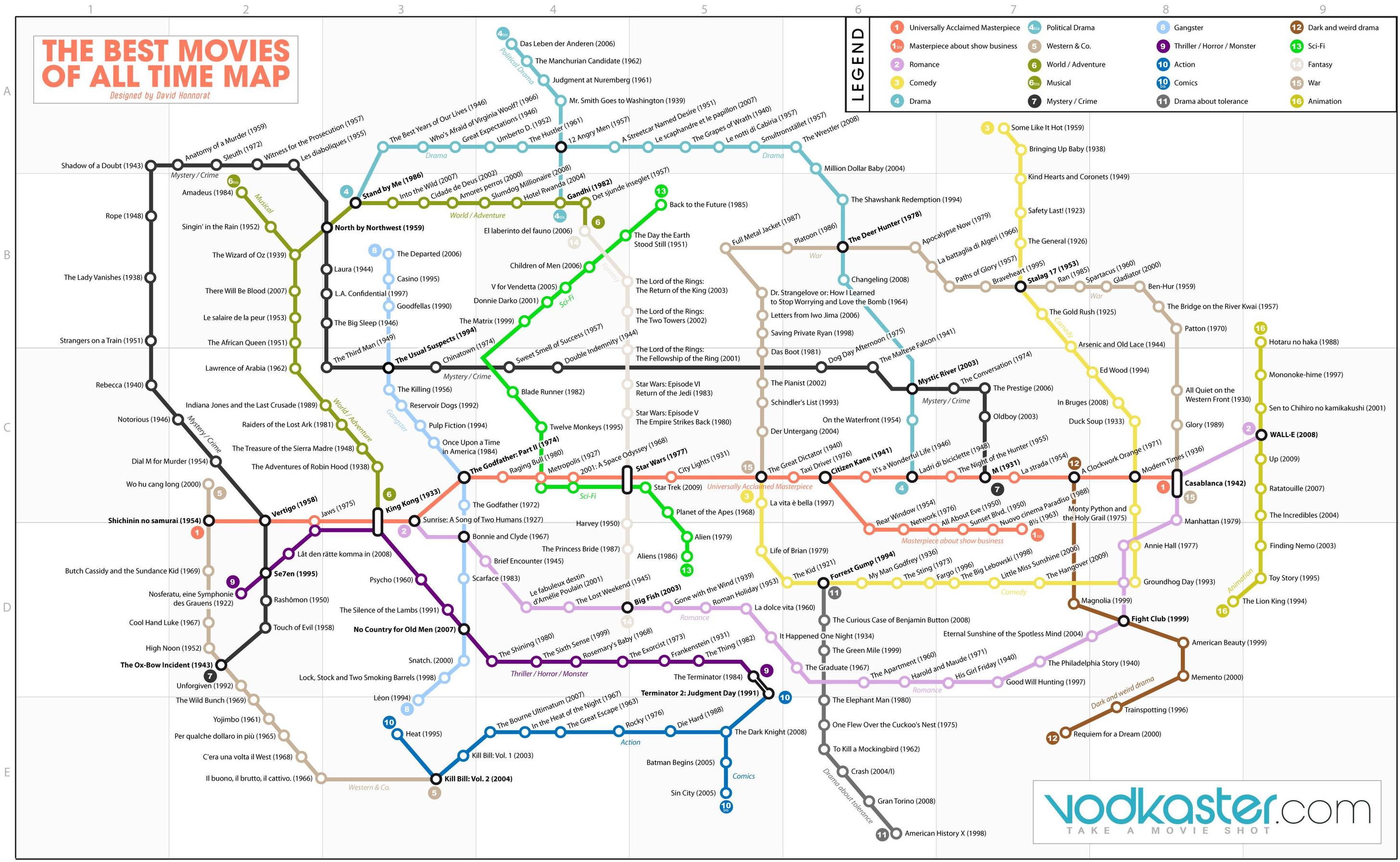 Click here for the original   by David Honnorat
So, do you disagree with any of the choices? What's missing? What's overrated? Which is your favorite "line" of movies?