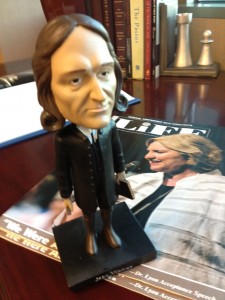 Some have asked, through the years, as to why I'm a Wesleyan. I'm a Christian before (and after, and whilst) I'm a Wesleyan. But I choose to be Wesleyan for a few reasons. For those of you out there that are non-Wesleyans, this provides a view into my tribe, and why I care about it. For those of you out there that are Wesleyan — perhaps this gives you even more reason, resonates with you, or doesn't make sense to you.
Here's my take on why I'm a Wesleyan:
1) I was born Wesleyan… so, like being born American/Canadian/Uzbekistanian, or Black/White/Asian, or Middle-Class/Lower-Class/Upper-Class it is difficult, and at times impossible to change what we're born into… and often times we don't want to.
2) I considered the competition. Seriously. In particular while in grad school/seminary in Boston, I got an up-close look at dozens of other denominations (and religions) and took a long hard look at them. I still retain ties to other denominations and respect many other streams and tribes, but honestly most denominations are way worse than the Wesleyans at most things that matter (at least in my opinion.) I've joked that anytime I've been frustrated with being Wesleyan I just talk to any number of my brothers and sisters in other tribes (or even in independent mega-churches) and it enriches my commitment when I hear their stories of woe and warning. And besides, as I considered joining mega-church independent staffs in the past, and as I courted other denominational alliances I always found that point #3 was the trump card for me…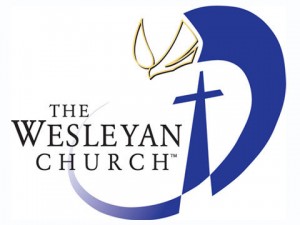 3) More importantly than all the above, I believe in spreading the hope and holiness of Jesus, and I think that compelling hope is unique and that Christlike holiness is to be lived out: Christ truly transforms all things; it changes everything; and He can do so for everyone. Steve Lennox once told my church in a consecration service: "Denominations are set apart by what questions they ask and how they answer them. Wesleyans ask three questions: Who can be saved? How saved can they be? and How can we know we are saved?" Wesleyans have the best shot at communicating some truly distinctive and transformative answers to these questions and are among the few that already believe these words to be fully true. We just have to get better at saying it, living it, and loving it along the way.
I certainly have had my doubts about my denomination along the way, I have a "lovers quarrel" with them and have even published some of my disagreements with my Dad and the denomination. But even in these I remain the "loyal opposition"–so much that I now work for the denominational headquarters, and submit to the Church's authority in my life, willingly and with the joy that comes through mutual submission.
So, why are you Wesleyan, or whatever tribe you are a part of? I've gave you my take… what's yours?